Release today for Anders Roslund's 'Jamåhonleva' – guest in Swedish Television TV4 Nyhetsmorgon
Now the difference between life and death is three days.

Anders Roslund's stand-alone sequel to Three Seconds, Three Minutes and Three Hours is here.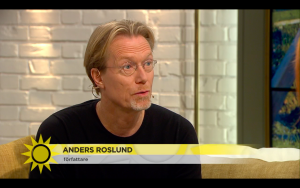 "I'm proud of my eleventh child."
Anders Roslund guest  in Swedish Television Nyhetsmorgon – Swedish Morning Show – today.
Watch the clip here at Nyhetsmorgon.