Home of award-winning author
Anders Roslund
Anders Roslund
March 13, 2020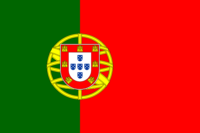 Rights för Anders Roslund's Jamåhonleva (Three Days / Knock Knock) are sold to Portugal. The publisher is Porto.
Anders Roslund
Anders Roslund is an award-winning investigative journalist and one of the most successful and critically acclaimed Scandinavian crime writers of our time.
He is part of the New York Times bestselling author duo Roslund & Thunberg and Roslund & Hellström, who are recipients of many prestigious awards, including the CWA International Dagger, The Glass Key and the Swedish Academy of Crime Writers' Award, and who boast sales exceeding five million copies.
Films and TV-series based on Anders Roslund's novels are in the works, both in Hollywood and Europe.
Jamåhonleva, the follow up to last years success Three Hours, will be released in the summer of 2019.