Anders Roslund's Jamåhonleva nominated for The Storytel Awards 2019
Stora Ljudsbokspriset – The Storytel Awards 2019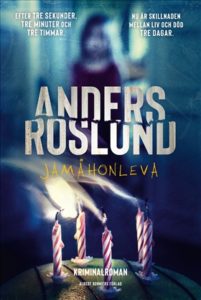 The nominees for 2019's Storytel Awards have been announced. Previously known as the Grand Audiobook Prize, the Storytel Awards have been handed out to the best audio books in Sweden since 2007. The awards are split into five categories: Suspense, Fiction, Nonfiction, YA, and Children's books.
Among the nominees for the Suspense award is Anders Roslund's 'Jamåhonleva' / 'Knock Knock' / 'Three Days'.
Fans will be able to vote for their favorites till January 17, and the winners will be announced at a gala event on April 2.
To cast your vote, click "Read more" below.