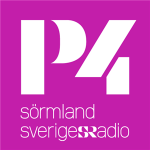 A literary scholar chooses among the best books Sweden has published in all times,  and then – together with Sjöwall & Wahlöö -Roslund & Hellström's Three Seconds lay on top.
Click here to listen to Radio Sörmland's book recommendation.
To go directly to the section about Three Seconds scan until 4:20 on the Radio P4-page.